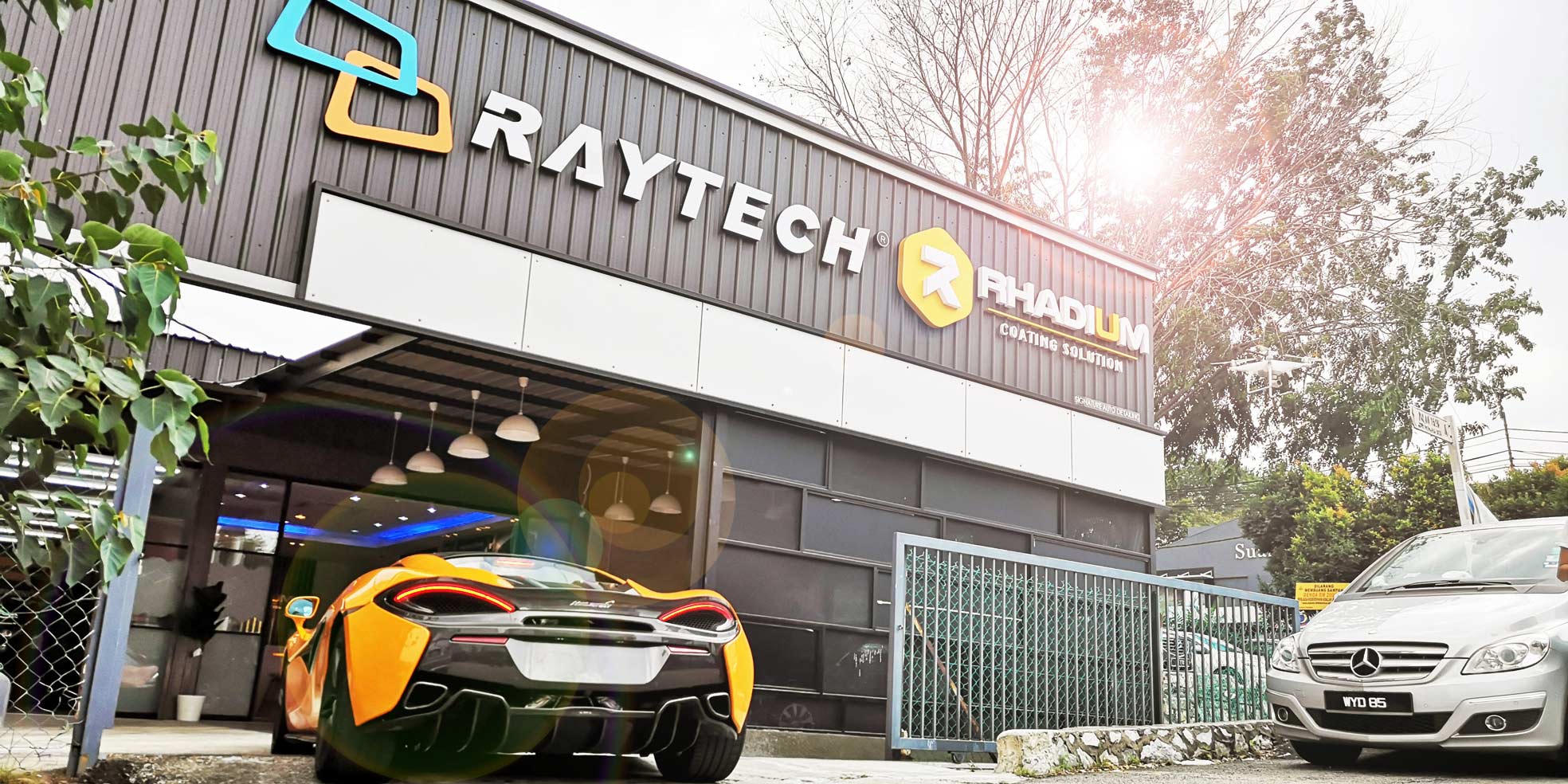 WHY IS RAYTECH
Company direction and Brand
Raytech is the product and service promise to the customer, when it comes to select the right solar control film, Raytech is the guarantee and expectation fulfilled. Our company direction is to delivery high performance product, precise information, best quality of workmanship, and trusted to our customer. Our challenge required the teamwork of all the crew to provide the best service, before and after sales. Somehow, Raytech may not offer the best low price for our product in market, because we are not attempt to give misleading promise and information to our customer. In sales, we provide sufficient information for customer choosing the right product with affordable price. To ensure quality control, Raytech genuine product is imported from USA and printed with "Raytech" trademark on the film itself in the manufacturer plant before sending to each outlet. Raytech films feature superior quality construction and more durable in solar rejection performance compare to other brand in this industry. Every single piece of Raytech film is warranty and backup by RaytechTM in 5-7 years . We make sure every customer driving in cool and comfort journey with Raytech Solar film. We building loyal customer from time to time.
Best Heat Rejection
With world premium technology Raytech solar window film on single glazing is capable of rejecting 97% of infra-red, 58% of total solar heat and 99% of ultra-violet light, while allowing 70% of visible light transmission, making an installation hardly detectable. Raytech solar window films are some of the most advanced solar control films available, especially the ones we supply. Many components, including precious metals, go into producing window films to reduce UV and infra-red radiation, while allowing high levels of visible light to pass through.
Maximum UV Rejection
Raytech solar film coated with UV protection can stops about 99% of ultra violet light. Scientists found that blocking the ultraviolet radiation portion of the solar spectrum would not eliminate fade damage, but will greatly slow down the rate of fading. A lot people do not realize the piecing of UV light toward human and prolong exposed to the sun while doing daily job. By rejecting 99% of UV light, Raytech window film can help prevent eyes problem, immune system collapse, skin aging, wrinkles, sunspots, dehydration, and even skin cancer, due to skin DNA damage.
Professional Service. Hassle-free Installation
Our appointed window film applicators undergo intensive product knowledge and installation training before qualifying as Raytech authorized technician. Our emphasis on details ensures that all jobs are done right the first time!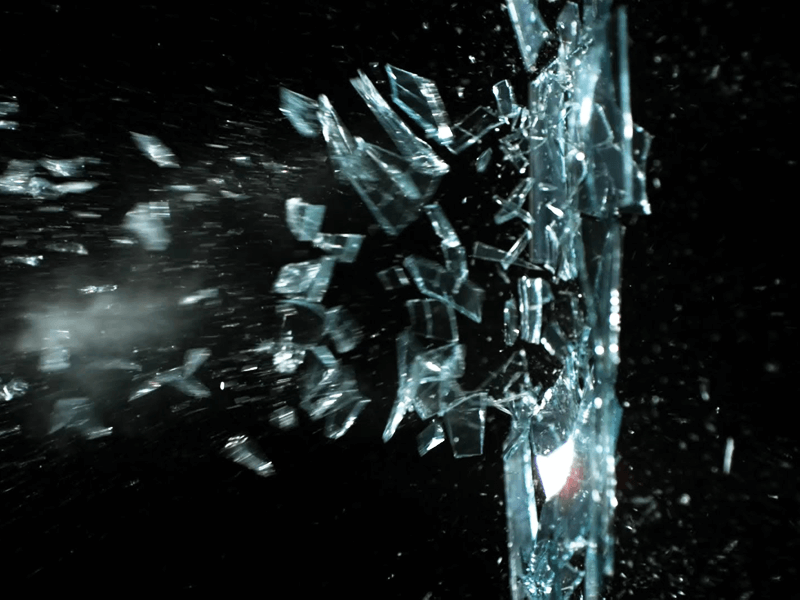 HOW IS RAYTECH SAFETY FILM WORK ON YOUR WINDOW
Safety and security films are usually used to improve the performance of the glass for protection against human impact, bomb blasts, natural disaster, intrusion or seismic activity.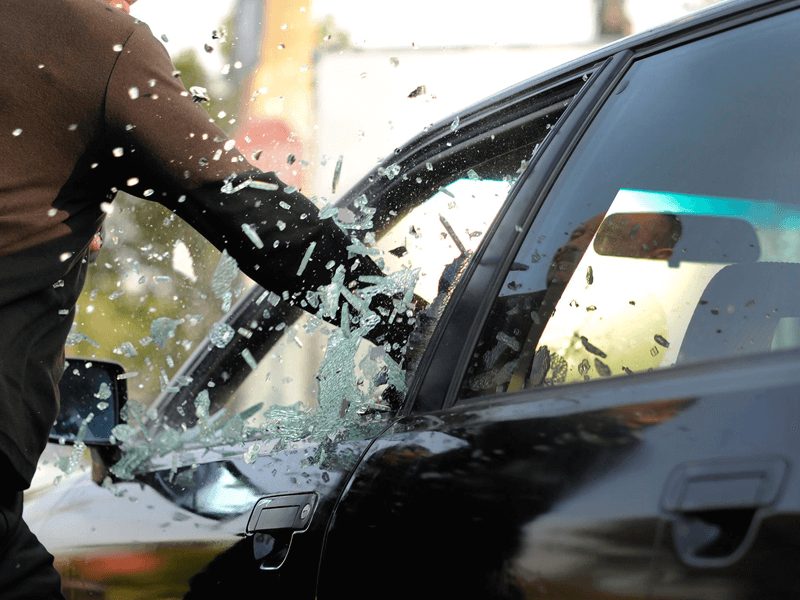 Safety film is always described in term of "mils", which is a measurement of thickness as one thousandth of an inch (1/1000 inch). One mil equals 25.4 microns (micrometers). Safety film ranges in thickness 4 mils to upwards of 15 mils and thicker. The varying thickness is achieved by mechanically laminating multiple layers of film together with aggressive adhesive coatings. The Safety film is attached to the glass with extremely aggressive pressure sensitive adhesive. When stress causes the glass to break, the film has ability to stretch and absorb some or all of the energy generated by the stress. The result is that the broken glass may remain intact within the framing system preventing shards of glass becoming lethal projectiles.
Solar Security Film is a name gaining in favor for a relatively new category of Safety Film that offers significant solar heat (and UV) control in addition to the understand protection benefits of clear safety film. These "tinted" film come in varying light transmissions and thickness. The film construction is similar to standard solar control film, and features the same very aggressive as clear safety film.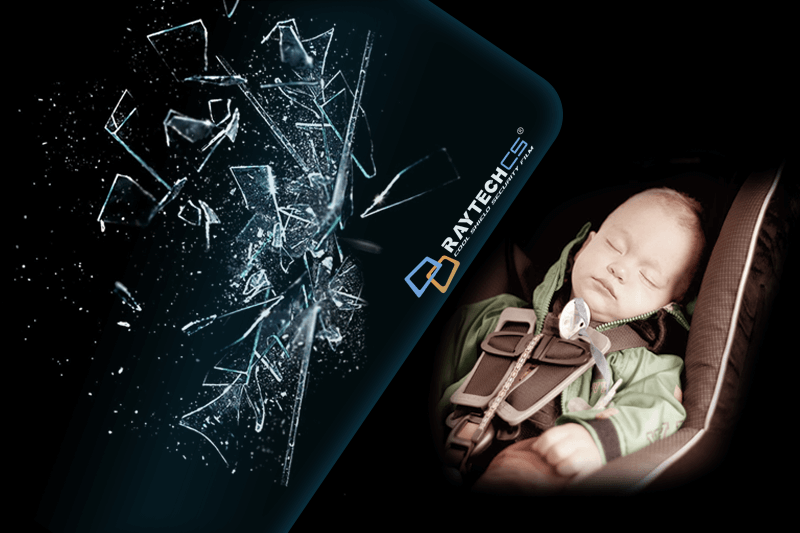 Tough, resilient Ray Tech Cool Shield Security Film is made from only the highest quality materials, composed of incredibly strong, high tensile optical quality polyester and high-grade ultraviolet inhibitors; state-of-the-art solar protection. Ray Tech Coo l Shield Security Film are coated with a thicker pressure sensitive material and held together with ultra-strong mounting adhesives. This provides greater elasticity giving it 'shock – absorbing' qualities.
Ray Tech Cool Shield Security Film is professionally retrofitted to the inside of windows to reinforce glass around-the-clock, helping to hold it safely in place upon impact should an attempted break in or accident occur.
Whilst Ray Tech Cool Shield Security Film can improve the strength of the glass to which it is applied, reducing the risk of initial breakage by increasing strength and resistance from breakage and puncture, it's real benefit comes from the film being able to hold together broken glass fragments.
Front and Rear Windscreen (2mil Film)
Prevent Light Diffusion or wavy effect due to film thickness
Prevent dismister line peel of during uninstallation safety film
Side Window (4mil Film)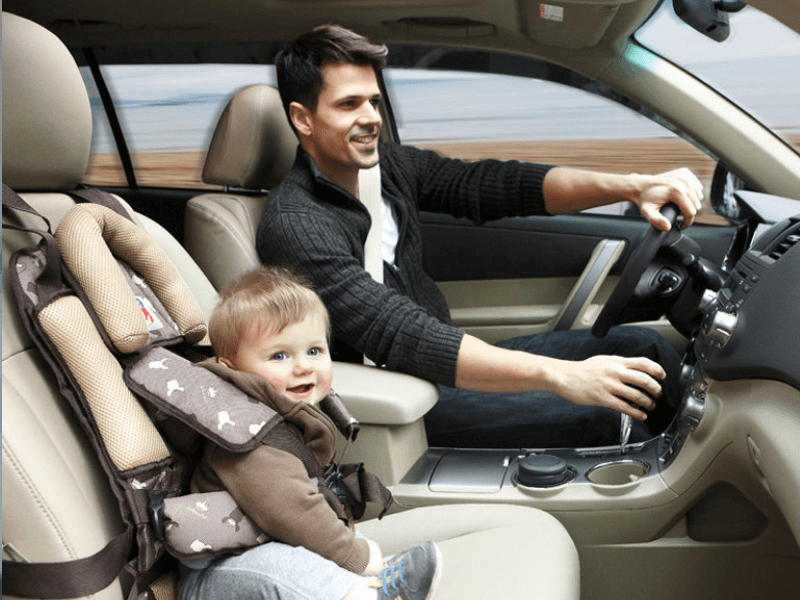 Whether the glass is broken through impact or vandalism, normal glass fragments are a serious safety hazard. Ray Tech Cool Shield Security Film provides a barrier to fragments of glass breaking free, also known as glass fragment retention or shatter resistance. The risk of injury from flying glass is dramatically reduced which help keep you and your family safe.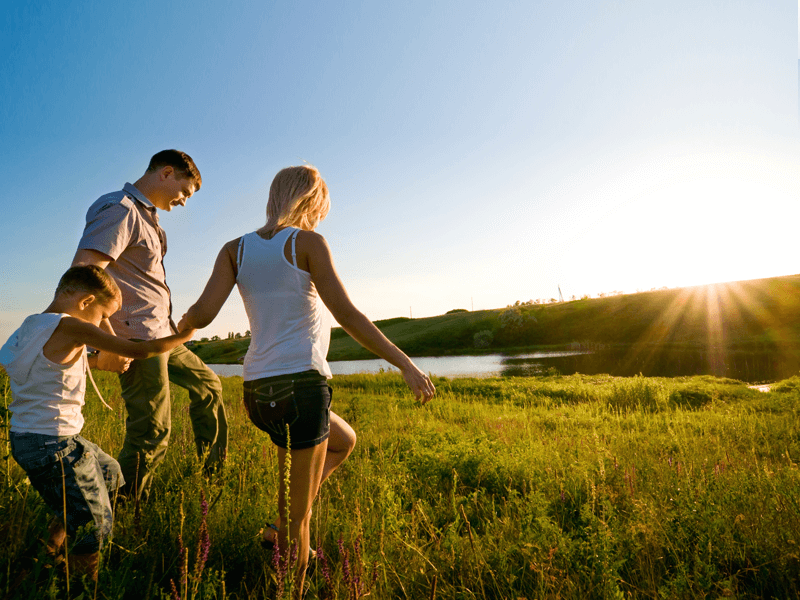 INTRODUCTION TO NATURAL LIGHT SPECTRUM
Sunlight, in a broad sense, is the total spectrum of the electromagnetic radiation given off by the Sun. On Earth, sunlight is filtered through the atmosphere. Light is transferred in the form of electromagnet wave from Sun to earth. But only certain wavelength light is visible to the naked eye, and we called them as "Visible Light" which is in the range 380nm to 780nm. On the other hand, wavelengths which are invisible to the naked eye consist of ultra violet light and infra-red light.
Ultra-Violet(UV)
Ultra Violet Light (UV) is an electromagnetic radiation with a wavelength of 280nm – 380nm, which is also the shortest wave range. These high frequency waves are harmful to us. Prolonged exposure to solar UV radiation may result in acute and chronic health effects on the skin, eye and immune system. It contributes to the aging of skin, darkening of skin, DNA damage and possibly skin cancer. Other effects including degrade of many polymers (plastic) used in consumer products, and paint pigment or dye. False color image of the solar corona as seen in deep ultraviolet light at 17.1nm by the Extreme ultraviolet Telescope.
Infra-Red(IR)
Infrared ( IR ) radiation is an electromagnetic radiation with wave length longer than visible light, but shorter than microwaves, which is between 750nm and 1mm. Infrared radiation is commonly known as "heat" or "heat radiation". Although many people attribute all radiant heating to infrared light and / or to all infrared radiation to be the a result of heating. Infrared light from the sun only accounts for 54% of the heating of the earth, the rest being caused by visible light that is adsorbed then re-radiated at longer wavelengths.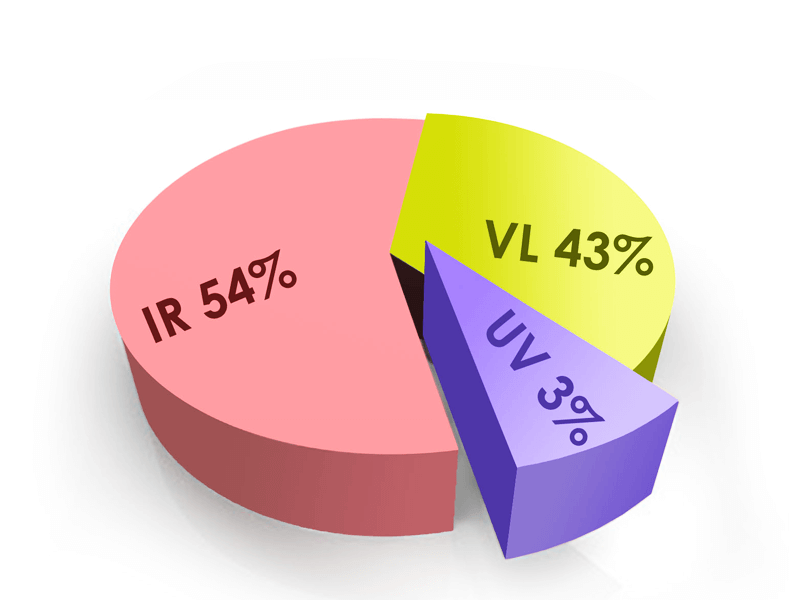 The Sun sends energy to the earth in the form of electromagnetic radiation or energy waves. The energy is in the form of visible radiation (normal daylight) and invisible radiation (infrared solar heat & ultraviolet radiation) Roughly 44% of the sun's radiant energy is received in the form of visible light. Invisible infrared solar heat radiation accounts for approximately 53% of the sun's energy, and the remaining 3% is in the form of invisible ultraviolet.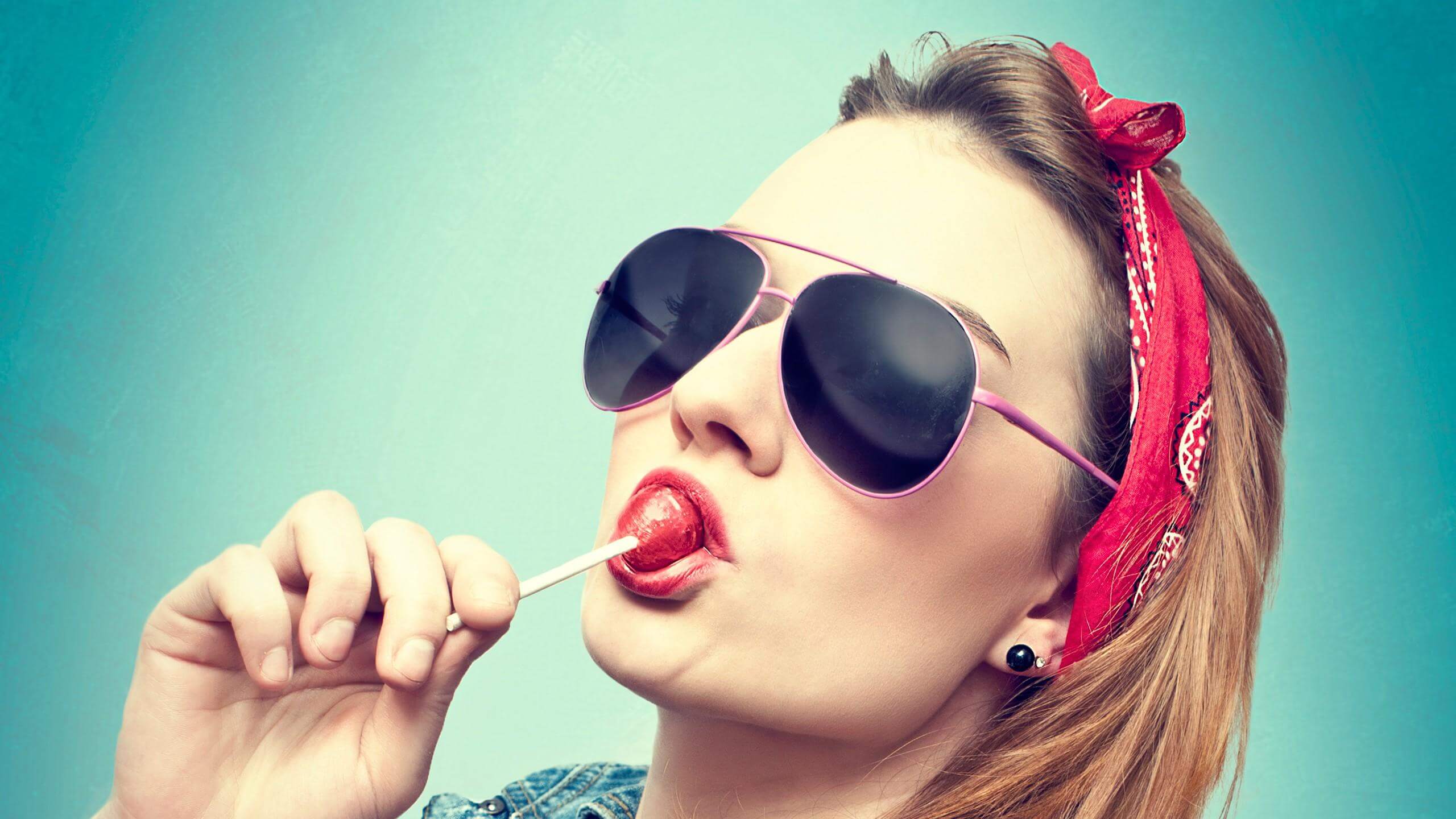 HOW GOOD RAYTECH FILM PROTECT YOU FROM HARMFUL UV RAY
Overexposure to UV-radiation can cause skin cancer either via the direct DNA damage or via the indirect DNA damage mechanism. UVA & UVB have both been implicated in causing DNA damage resulting in cancer. Sun exposure between 10AM and 4PM is most intense and therefore most harmful. Natural (sun) & artificial UV exposure are associated with skin cancer. Since sunbeds cause mostly indirect DNA damage their use is associated with the deadliest form of skin cancer, malignant melanoma.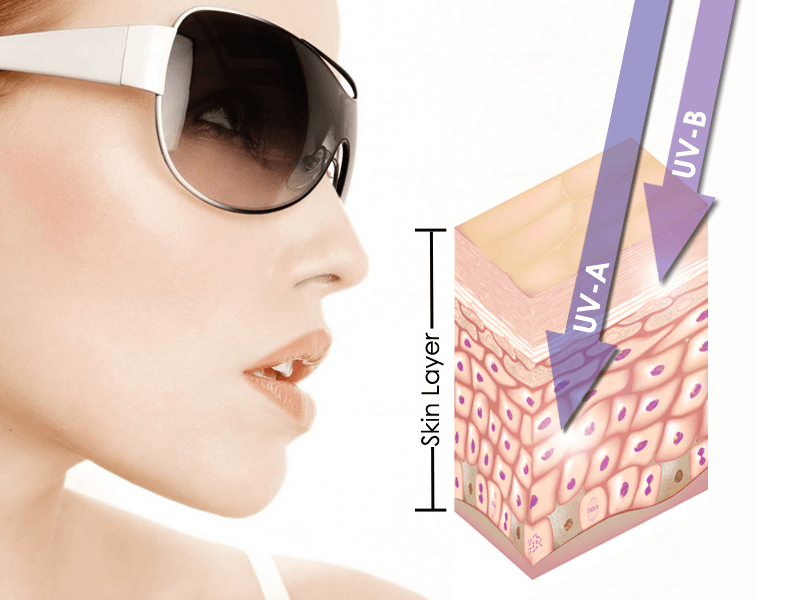 All Raytech solar and security film are coated with UV protection layer which can reject 97% to 99% of harmful ultra violet penetrate through window to our skin. Besides, to ensure customer has a cooling journey, Raytech Premium film achived 95% of infrared rejection.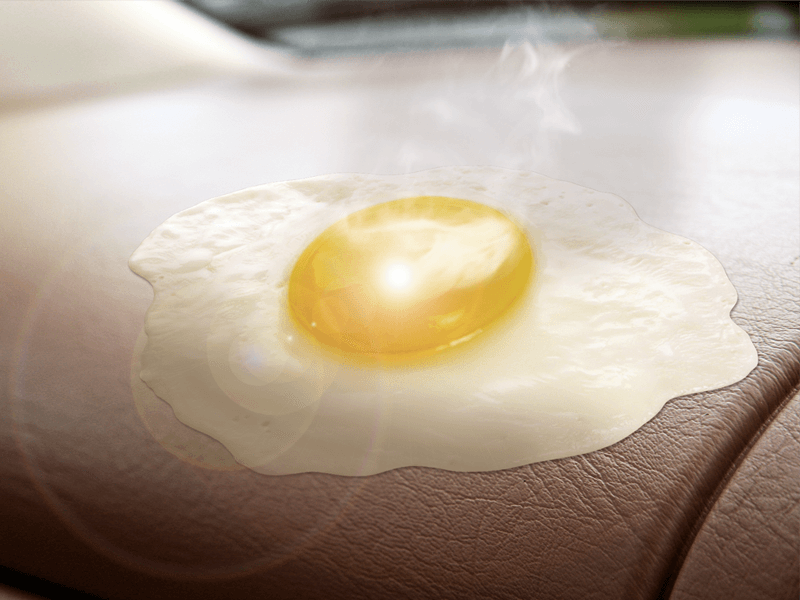 WHAT IS GREEN HOUSE EFFECT RELATED TO YOUR CAR
The green house effect refers to circumstances where the short wavelengths of visible light from the sun pass through a transparent medium and are absorbed, but the longer wavelengths of the infrared re-radiation from the heated objects are unable to pass through that medium. The trapping of the long wavelength radiation leads to more heating and a higher resultant temperature.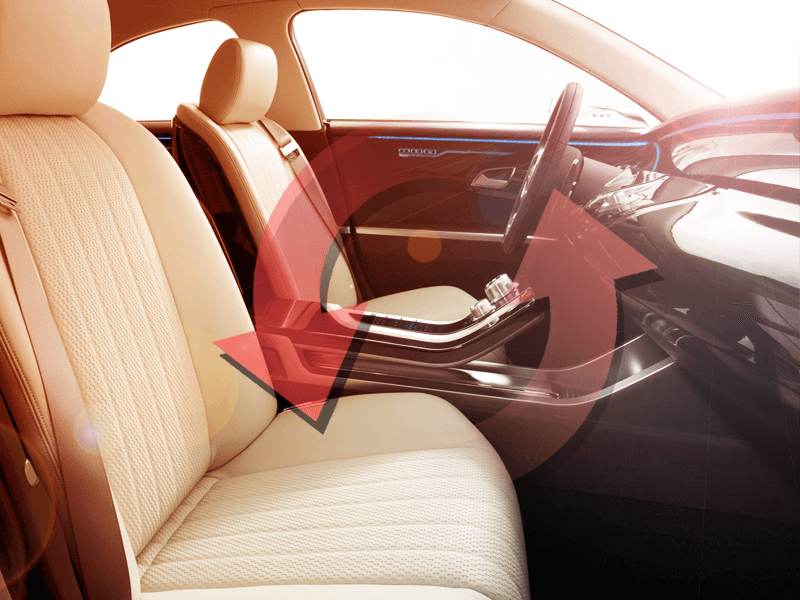 Bright sunlight will effectively warm your car ona cold, clear day by the greenhouse effect. The longer infrared wavelengths radiated by sun-warmed objects do not pass readily through the glass. The entrapment of this energy warms the interior of the vehicle. The trapping of the hot air so that it cannot rise and lose the energy by convection also plays a major role.
However, in hot climate country, this phenomenon is similar to the warming that occurs in an automobile parked outside on a sunny day. When the sun energy heat up the entire car body and passes through the car windshield, energy reradiated from the car interior cannot pass back through the windshield and the car will warm up gradually. Therefore, regardless how premium the solar film you install to your car still will heat up when you parking under extreme weather. Somehow, if your car is coated with Raytech solar film, the solar energy which penetrate through the windshield is greatly reduce, undoubtedly car still will heat up gradually due to green house effect, but it takes 3 minutes to cool down the hot air inside the car when car air conditioning is on. Then, your car will be cooling all the way.
CAR WINDOW TINTING SOLUTION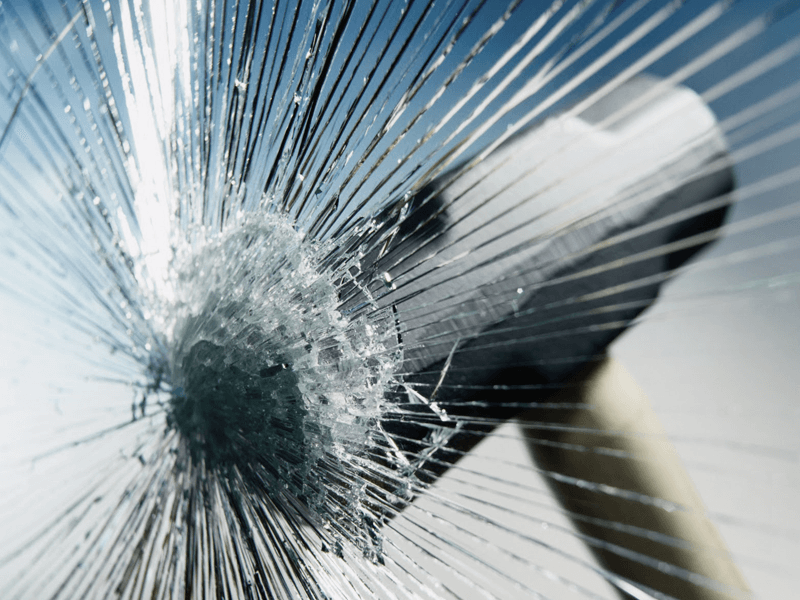 Increase Security For Solar Security Film
Safety and security films are usually used to improve the performance of the glass for protection against human impact, bomb blasts, natural disaster, intrusion or seismic activity.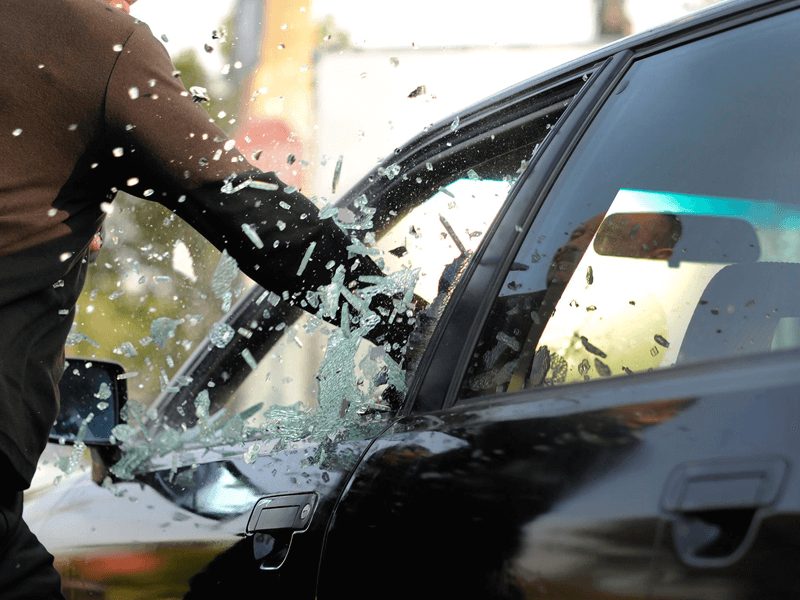 Prevent Smash & Grab theft For Solar Security Film
RayTech Cool Shield Security Film are coated with a thicker pressure sensitive material and held together with ultra-strong mounting adhesives. This provides greater elasticity giving it 'shock-absorbing' qualities.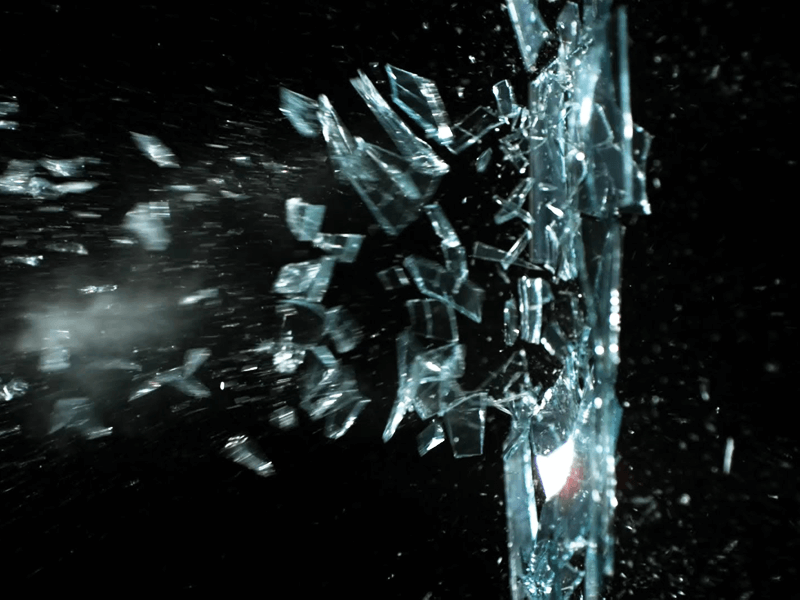 Shatter Proof For Solar Security Film
Raytech film has ability to stretch and absorb some or all of the energy generated by the stress. The result is that the broken glass may remain intact within the framing system preventing shards of glass becoming lethal projectiles.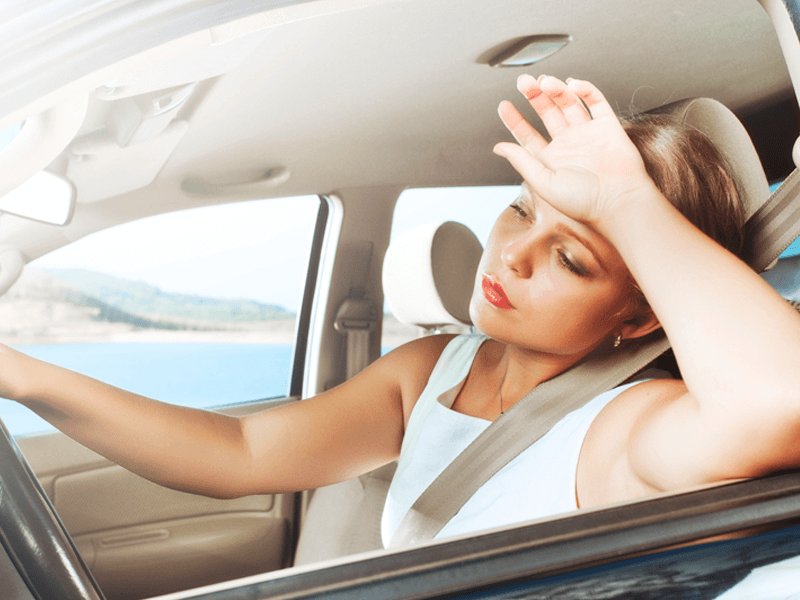 Reduce Heat
When the sun shines brightly, the car interior can be cooled from window tinting. The less direct sunlight gets into your car, the cooler it becomes, even with the setting sun. This not only makes for a more comfortable entry, but less time cooling off your car.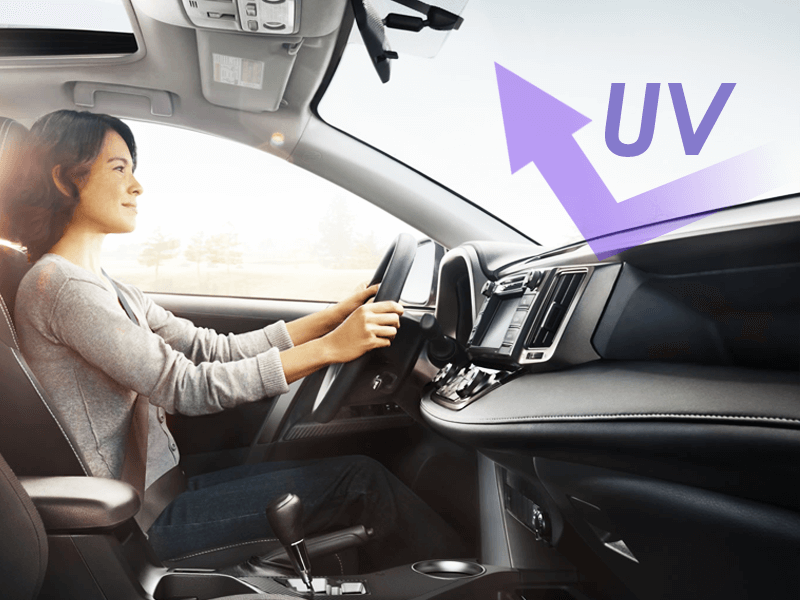 Max UV Rejection
Another benefit of car window tint is that it blocks UV rays outside the car, lessening the damage of the sun on the eyes and causing risk of skin cancer, premature aging, and other perils caused by too much sunlight exposure.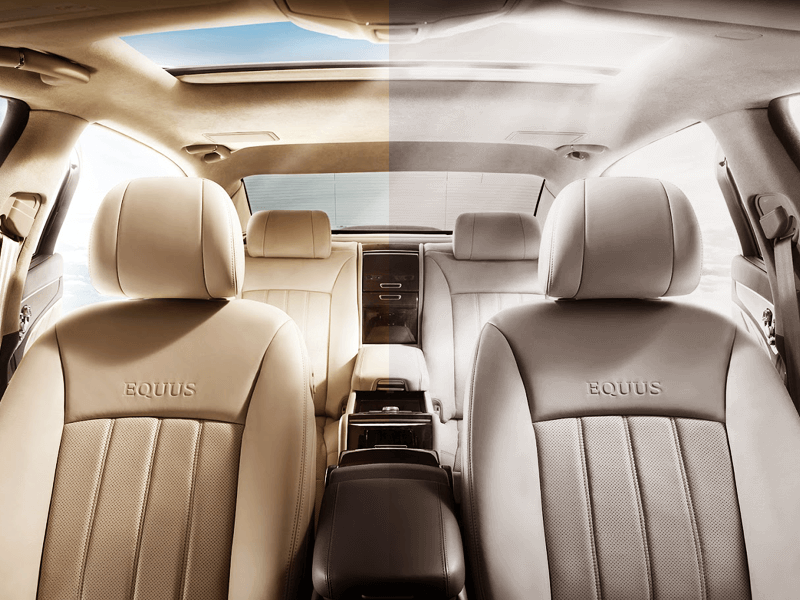 Prevent Fading
Ultraviolet light and solar heat coming through any window can cause fading and irreparable damage to the valuable things or material inside your car or house. Raytech solar films can filter excessive visible light, solar heat and blocking 99.9% of harmful Ultra violet UV light.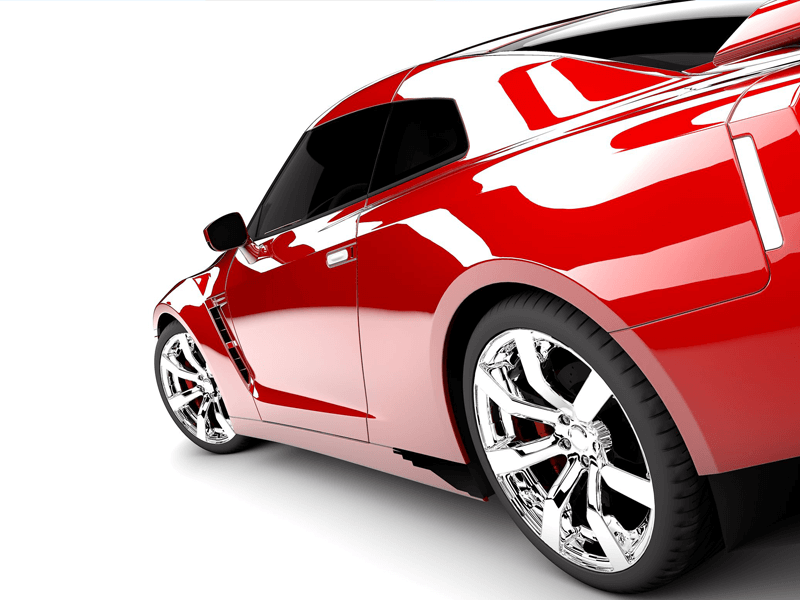 Enhance Window Appearance
Whenever we look at our vehicle window, we are not happy with the way it looks from the outside. Perhaps you might like more reflection on the glass, or we want it to be a bit darker or we want the color to be appear similar with our vehicle surface color. Window films can help upgrade our glass color, light transmission and reflection as well.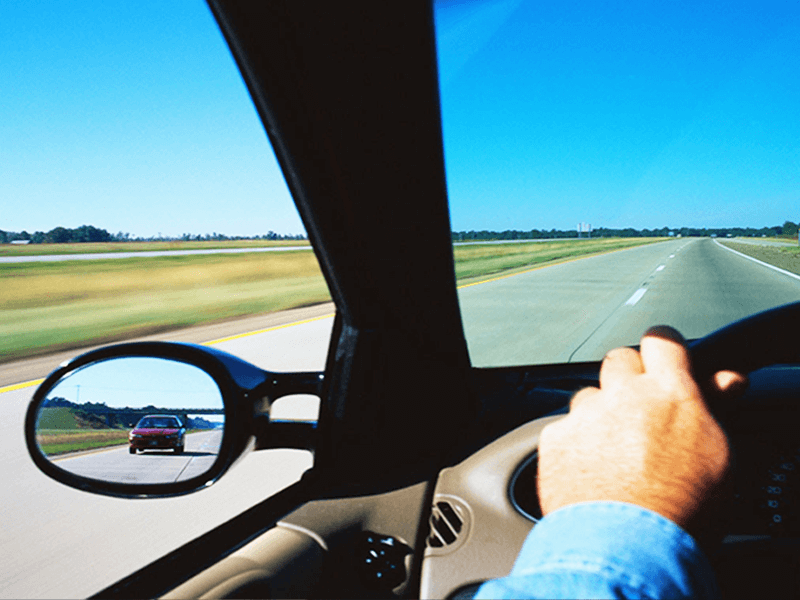 Clear Visibility
Raytech only using the highest quality of raw material to produce the optical clear polyester as our product base line. Our films selectively reject the unwanted infra-red ray and ultraviolet ray, provide the best clarity and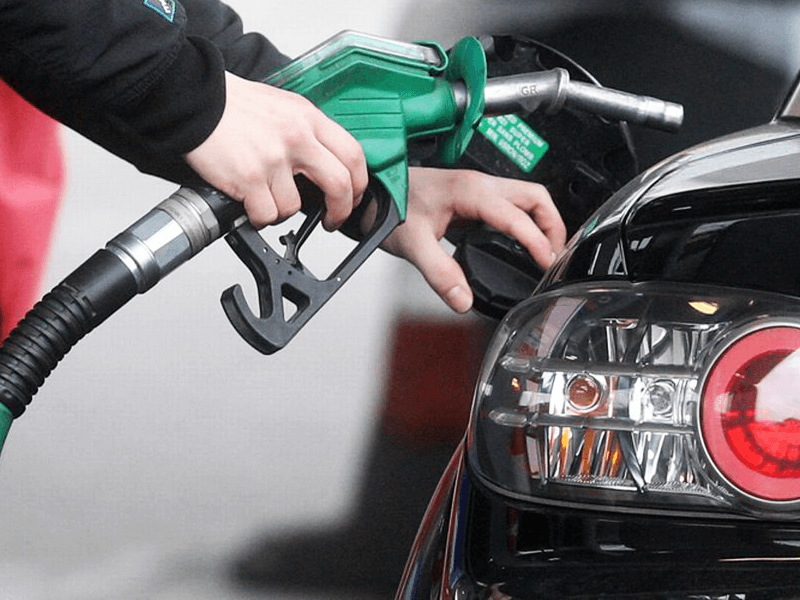 Fuel Saving
Car tinting can also help you achieve better gas mileage on your vehicle as the cool interior requires less air conditioning. This makes the car engine run more efficiently, and reduce fuel consumption as well.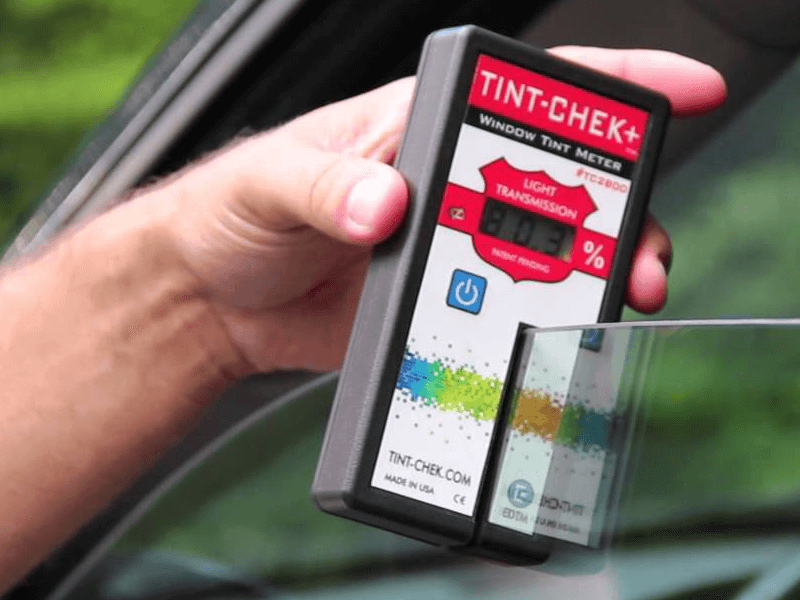 JPJ Compliant
Window tint darkness is measured by Visible Light Transmission percentage (VLT%). For example, 70% darkness means that 70% of the light is let thru while the remaining 30% is blocked by the tint. Raytech is ensure all our films is compliance with our local authorities(JPJ).
PRECAUTION STEPS TO TAKE CARE AFTER TINTING
In order to keep your window film looking good and to maintain warranty coverage please follow these care instructions:
Your new film will take two to three weeks to fully cure after installation, a hazy or cloudy look may appear. This appearance is caused by moisture used during application. After the moisture dries out the haze will disappear and film will bond clearly to glass offering you many years of product performance.
Allow film to cure for 2 days before lowering the windows.
To ensure long life and maximum service ability do not wash the windows for 30 days.
When cleaning use a soft cloth or clean synthetic sponge. Common cleaning solutions which do not contain abrasive material may be used. Do not use abrasive pads / cleansers or ammonia products

Do NOT wind down windows for 2 days

Do NOT switch on demister for 2 weeks

Do NOT wash interior windows with water

Do NOT apply cleaning solution, alcohol, ammonia solvents

Do NOT hang any dolls on tinted windows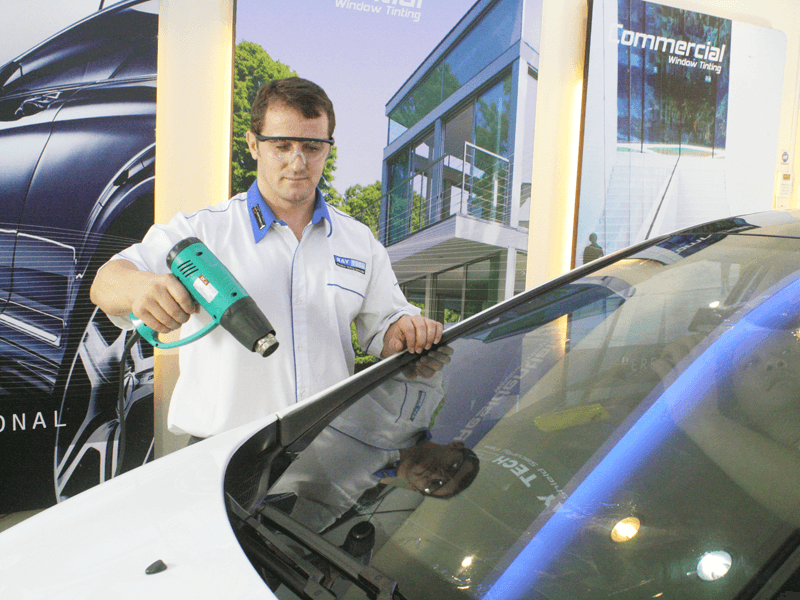 HOW LONG DOES INSTALLATION TAKE TIME
For vehicle, the duration of installation is depending on the vehicle size, Normally standard procedure for producing high quality of installation work for a saloon size car take approximately 2 hours or longer. Bigger size vehicle like MPV or SUV type with more pieces of mirror require longer time to complete whole car tinting.
For building, on requiry Raytech Tinting Specialist will send a tint advisor to the site to consult, measure, quote, and give estimation of working duration.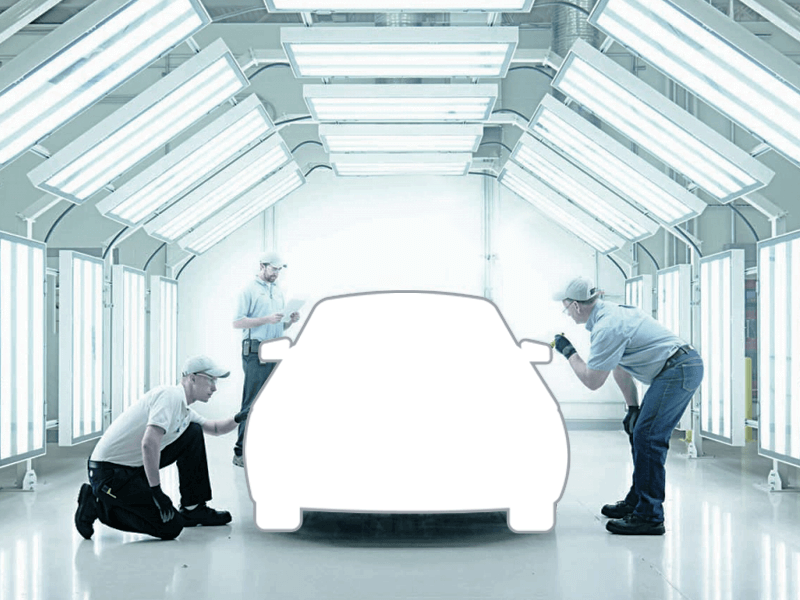 RAYTECH WARRANTY COVERAGE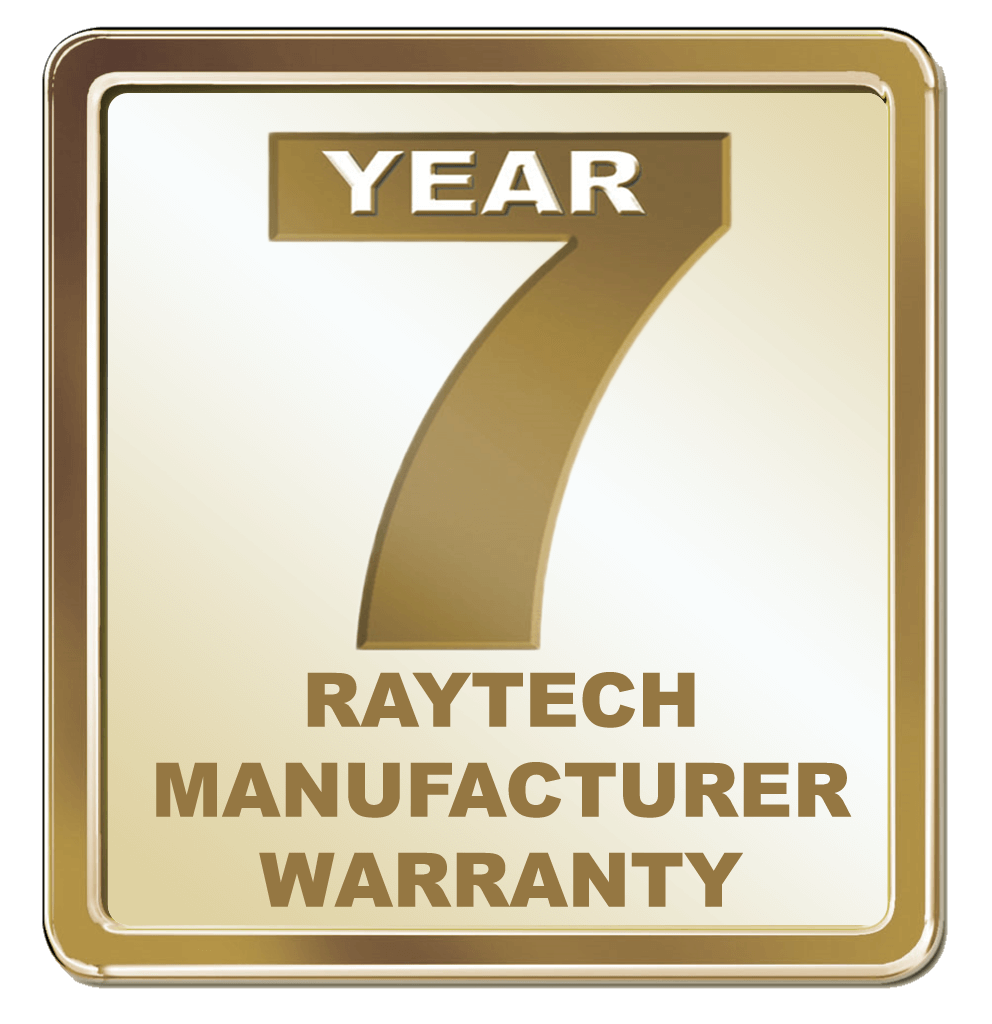 Raytech window film is warranted for a period of 5-7years from the date of original purchase when properly installed in accordance with manufacturer's instructions on suitable interior glass surfaces by a duly authorized dealer. Your Raytech Solar Control Window Film will maintain reflective properties without crazing, cracking or peeling, maintain adhesive properties without blistering, bubbling or delaminating from the glass and maintain appearance without discoloration.
During the written warranty period, in the event a defect malfunction or other failure of the products covered not caused by negligence, misuse or any other cause other than normal use and operation, Raytech will replace or repair any warranted part without charge for the part to the customer. Repair of the goods may result in failure of defogger. Goods presented for repair may be replaced by refurbished goods of the same type rather than being repaired.
What YOU MUST DO TO OBTAIN WARRANTY SERVICE
To obtain warranty service you must have this receipt and any other supporting warranty documentation, and present it along with the vehicle originally serviced, at the time you are requesting warranty repairs and service. If the receipt is not presented at the time warranty service is requested, you will be charged for any parts and/or service that may have been covered under the warranty and no refund will be issued if the receipt is located at a later date.
*PLEASE RETAIN THIS WARRANTY AS IT MUST BE PRESENTED WITH YOUR ORIGINAL INVOICE TO PARTICIPATING AUTHORIZED AUTOMOTIVE WINDOW FILM DEALERS TO RECEIVE WARRANTY SERVICE. THE AVAILABILITY OF WARRANTY SERVICE WILL VARY FROM STATE TO STATE OR PROVINCE TO PROVINCE DEPENDING ON THE LAW GOVERNING THE LEGALITY OF AUTOMOBILE WINDOW TINTING.
RAYTECH IS NOT RESPONSIBLE FOR DIRECT, SPECIAL, INCIDENTAL OR CONSEQUENTIAL DAMAGES RESULTING FROM ANY BREACH OF WARRANTY OR CONDITION OR UNDER ANY OTHER LEGAL THEORY LOSS OF REPUTATION; DAMAGE TO, OR ANY INDIRECT OR CONSEQUENTIAL LOSS OR DAMAGE HOWSOEVER CAUSED INCLUDING THE REPLACEMENT OF EQUIPMENT AND PROPERTY, ANY COSTS OF RECOVERING, REPAIR, OR REPLACEMENT. THIS WARRANTY COVERS THE APPLICATION OF WINDOW FILMS ONLY. SELLER RESERVES THE RIGHT TO TEST ANY FILMS UNDER WARRANTY SERVICE. THIS WARRANTY IS VOID IF THE PRODUCT HAS BEEN SUBJECTED TO ABUSE OR IMPROPER CARE. EXCEPT FOR THE OBLIGATION TO REPLACE DEFECTIVE FILM AND REAPPLY FILM AS DESCRIBED ABOVE. SELLER SHALL NOT BE LIABLE IN EITHER TORT OR CONTRACT FOR ANY LOSS OR DAMAGE, DIRECT, INDIRECT, SPECIAL, CONSEQUENTIAL, OR INCIDENTAL, ARISING OUT OF THE USE OR INABILITY TO USE THIS PRODUCT.